10 Winter Activities for Kids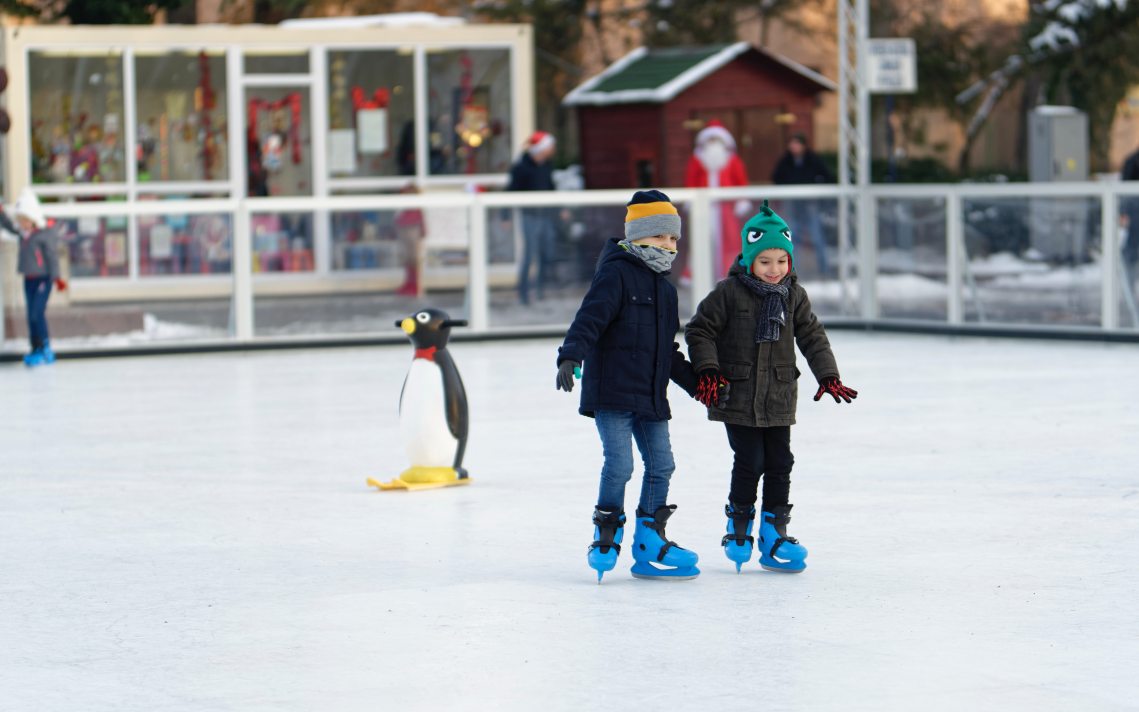 Are you looking for fun and enriching activities for your child during the cold winter months? Consider incorporating language practice during these exciting indoor pursuits.
1. Go ice skating- Your child can practice language goals while he explains how to tie his skates, describes the other skaters as they glide around the rink, and orders a hot chocolate at the end of the day.
2. Visit the library- Local libraries have excellent programs for children and teens, like game nights, book clubs, story hour, and more. Check out the calendar of events at your local library for more ideas. This is a great way to encourage literacy and get your children excited about reading and language!
3. Clean the house- If it's too cold outside, try something productive inside with your children like cleaning! They can practice social skills like sharing with each other, working together to finish their chores, and asking for help.
4. Play board games- Board games are excellent for practicing turn taking and interacting with family and friends. Some of my favorite board games for children are Uno, Jenga, Topple, Connect Four, Pop the Pig, Scrabble, Scattergories, and Spot It.
5. Go to the movies- Movie theatres usually have great movie picks during the winter months. After watching a new movie, your child can describe the plot, her favorite characters, and her favorite parts of the movie.
6. Go to the mall- Many malls have outdoor play areas where young children can socialize with other children. This can be a great option if it's too cold to visit an outdoor playground.
7. Find a class or activity- Whether it's a mommy and me class, an art class, or a cooking class, there are so many activities available in the local community. Research events held at your local parks system and community center.
8. Try an indoor sporting event- Whether it's playing basketball, watching a hockey match, or trying indoor golf, there are many great ways to keep your child active and interacting with other children.
9. Go to a museum- There are so many fun child-friendly and sensory-friendly museums in the area. Pick a museum that your child might be interested in and take a day trip. Encourage your child to ask questions during a tour group and share something he learned at the end of the day. Some of my favorite museums for children are the Museum of Ice Cream, the Liberty Science Center, the Please Touch Museum, and the Crayola Factory.
10. Try a craft project- Activities like painting, sculpting, and drawing can be excellent creative outlets for children. Your child can practice following instructions, describing her craft, and sharing art supplies with other children during this fun activity.