How to Practice Language in the Car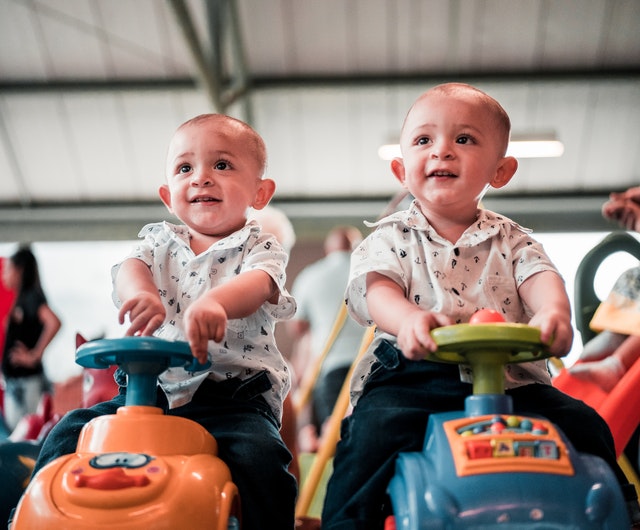 Driving in the car is often a routine part of our day, but it can be a fun and functional way to practice speech and language skills with your child.
For Early Language Learners
Use some of these words and phrases to help you get started with practicing language in the car.
Action words: drive, stop, go, turn, sit, put on seatbelt, take off seat belt, close the door, turn on windshield wipers, turn on signal, break, look in the mirror, recline your seat, listen to the radio, watch the cars, look at the signs
Descriptive words: fast, slow, dirty, clean, big, little, colors (ex: red, green, blue), shapes (ex: triangle, circle, square)
Common objects: car, truck, bus, motorcycle, scooter, bike, road, stop sign, traffic light, construction site, bridge, tunnel, train tracks, seats, steering wheel, lights, seatbelt, mirrors, radio, doors, trunk
For School-Aged Children
Try some of these games and activities to reinforce skills that your child is practicing in speech therapy.
Play I SPY games. Your children can point to notable signs, landmarks, restaurants, and animals as you drive. This is a great way to practice sentences, direction words and descriptive words.
Ask about their day. Use quiet moments in the car to ask your child about school, band practice, or his or her best friend. This is a fun way to connect with your child and practice storytelling and asking and answering questions.
Practice speech sounds. If your child is working on the /s/ sound, for instance, give them a few /s/ words to practice in the car while you are driving (seatbelt, signal, sign, sunroof, steering wheel). This allows you to incorporate practice throughout the day.
Give these tips and tricks a try and remember to be safe while driving and talking in the car.