Early Reading Skills- What's Important for Your Child to Practice?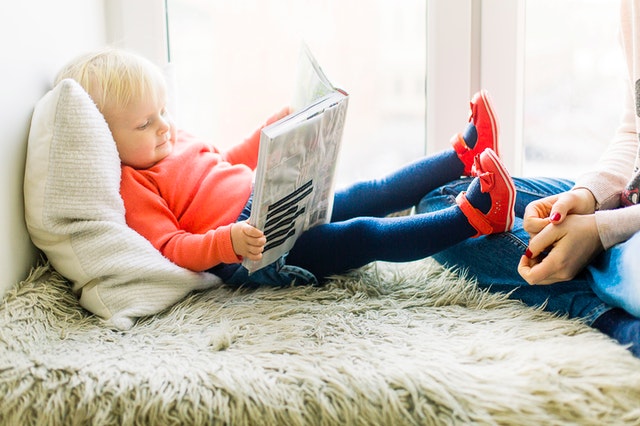 Children who are successful early readers understand sounds and how they work together to form words, phrases and sentences. A child's skill with phonological and phonemic awareness is a good predictor of his or her later reading success or difficulty.
Phonological awareness allows one to manipulate and "play" with sounds at the sentence, word, syllable, and phoneme (sound) level.
Phonological awareness can be broken up into five separate skills, which are the building blocks for reading.
Rhyming and alliteration- Recognizing when words rhyme (ex: cat-hat-mat) and when they begin with the same letter (apple-alligator-apron)
Sentence segmentation- Separating of words in sentences (ex: Clap when you hear each word in the sentence "The-dog-is-barking.")
Syllables- Separating the syllables in words (ex: Clap when you hear each syllable base, base-ball, base-ball-bat)
Onsets and rimes- The onset is the beginning consonant or consonant cluster of the word, and the rime is the vowel and consonants that follow it. For example, in the word hat, h- is the onset, and -at is the rime.
Phonemic awareness- Involves identifying, adding, deleting, and segmenting sounds, syllables, and words. It is essential in matching speech to the written word.
Examples of Phonemic Awareness Skills
Deletion of syllables (e.g., "Say the word 'birthday' Now say it without saying 'birth.'")
Identifying sounds in words (e.g., "What sound do you hear at the end of 'book'?")
Blending sounds (e.g., "Put these sounds together to make a word. 'D-o-g.'")
Segmentation of sounds (e.g., "Tell me each sound you hear in the word 'red'?")
Deletion of sounds (e.g., "Say 'train.' Now say it without the 't.'")
Addition of sounds (e.g., "Say 'shoe.' Now say it with an 's' at the end.")
Manipulation of sounds (e.g., "Change the 's' in 'sit' to a 'm' and say the new word.")
Reading Games
Here are a few of my favorite reading games and activities for early readers. These games and activities involve blending, segmenting, and manipulating sounds, syllables, and words.
Best Books for Early Readers
Here are a few of my favorite books for early readers. Notice how they emphasize phonological awareness skills!