Back to School Preparation: Top Tips for Families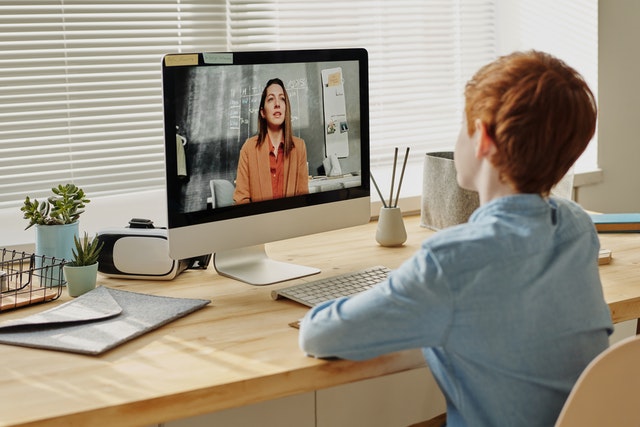 Whether your child is going back to school virtually, in-person, or a combination of both, consider some of these tips to help your family get organized, establish structure, and prepare for the year ahead.
Create a designated workspace- Create a special spot in your home where your child can learn and complete school assignments each day. This spot can be a desk, a reading corner or even a designated chair at the kitchen table. Make sure this spot is calm, quiet, and free of distractions so that your child can work and learn effectively. Allow your child to get creative and decorate this spot with school supplies and a comfortable chair.
Establish routines for your child- Routines help give us purpose and provide structure to the day. Examples of routines for children might include making the bed each morning, 10-20 minutes of reading practice, and using math flashcards for 10-15 minutes each day.
Create a homework chart- You or your child can write down school assignments on a white board, a chalkboard, or a notepad. Your child can earn a checkmark or a sticker for each assignment completed. This can help motivate your child and allow him to visualize all of the work he needs to complete each week.
Encourage screen time breaks- With many schools incorporating an online component to the school year, children will be getting more screen time than they usually do. Make sure to encourage your child to engage in outdoor activities and games away from computers, tablets, and televisions.
Consider ways to socialize safely- The idea of virtual learning has left many families concerned about how their child will socialize with others during the school year. Think about safe, socially distant, and fun ways for your child to interact with others. This could include facetime calls with family members, social distant playdates with peers, or writing to a pen pal in the classroom.
While this upcoming school year will bring challenges for teachers, parents and students alike, it will encourage creativity, organization, and resiliency in our young learners and in ourselves.
"She stood in the storm and when the wind did not blow her way, she adjusted her sails."
― Elizabeth Edwards